USPS SHIPPING IS COMMONLY RUNNING 1-4 WEEK DELIVERIES RIGHT NOW DUE TO COVID AND HOLIDAY SHIPPING INCREASES AND THEY ARE NOT UPDATING TRACKING PROPERLY.
IF YOUR ORDER IS LESS THAN 28 BUSINESS DAYS FROM THE DATE OF ORDER AND YOU ARE WONDERING WHERE YOUR PACKAGE IS DO NOT FILL OUT A CONTACT FORM
THIS ISSUE DOES APPLY TO YOU. YOU ARE NOT AN EXCEPTION UNTIL AFTER 28 BUSINESS DAYS. IF YOU GOT A SHIPPING NOTICE FROM US WE HANDED YOUR PACKAGE OFF TO USPS. EVEN IF IT SAYS "AWAITING RECEIPT". THIS JUST MEANS USPS HAS NOT SCANNED IT IN THEIR FACILITY YET. IT IS IN THEIR POSSESSION AND IT IS NOT LOST. THANK YOU AND SORRY FOR THE GIANT RED FONT! JUST MAKING SURE IT DOESN'T GET MISSED!
Questions? Comments? Need to get in touch? We'd love to hear from you. Fill out the form below, and be sure to include the Order Number if inquiring about an order you've placed.
If you're interested in selling 3Chi individually, at your business, or in some other capacity, click to apply for our affiliate or wholesale programs.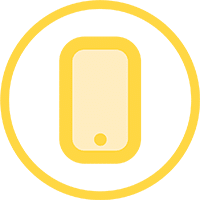 Customer Service (Orders Only)
Phone: 
Currently unavailable. Please use the contact form for non-shipping related issues with your order, or for shippin related questions on orders that are older than 28 days. If you selected USPS shipping, they are commonly taking 2-4 weeks to deliver packages due to COVID and holiday shipping increases and they are not updating tracking appropriately. This is not due to us not dropping packages off, even if you see something that says "awaiting package". If you got a shipping notification from us the package was given to USPS that day. These delays and tracking issues are not something we can control and is a nationwide issue. Please do not bog down our customer service with a shipping issue less than 28 days from order. Your order is not an exception. Thank you.
Hours: Mon-Fri 9am-5pm EST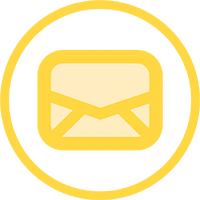 Address (For Returns)
Attn: Returns
275 Medical Dr. 857
Carmel, IN 46082
DO NOT USE THE PHONE FOR SOLICITATION. WE WILL BLACKLIST ANY COMPANY CALLING THE CUSTOMER SERVICE NUMBER FOR SALES PURPOSES.